Have a new addition, or expecting a baby?
If you already have children, condensed sessions are available.
Budgeting for Baby is a FREE online prenatal seminar that focuses on the financial aspect of having a child. Our goal is to provide new and expecting parents with comprehensive information on a variety of topics to assist you in preparing for your family's future. Having children is expensive, and the discussions are designed to encourage you to budget and plan for your short and long-term financial goals. In addition, you will gain valuable insights about the various costs associated with having children, as well as learn about the beneficial government programs that will be available to you. As parents ourselves, we know the importance of planning for today and saving for tomorrow, and we have the professional experience to help you along the way.
Following the session, all attendants are provided with a PDF package which includes all the class content.
Testimonials
Gord and Laurie were extremely friendly, insightful and informative. The course covers a wide variety of topics, some you've likely not thought about. While it may seem like a lot of information to take it, they take the time to ensure you understand everything and always leave room for any questions after every topic. The detailed notes which you get are invaluable and it's almost like they've done all the work for you. Highly recommend this course for anybody having kids or even considering children. I mean how often do you find a FREE course which you actually get something out of. You honestly have nothing to lose.
- Mickey S
Meet The Presenters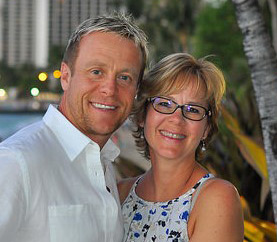 For close to twenty years, Gordon and Laurie Branden have been offering the Budgeting for Baby class free of charge. They are both licensed sales representatives of Registered Education Savings Plans. Additionally, Gordon is a licensed Financial Security Advisor specializing in Life Insurance, Retirement Savings and Living Benefits (including disability, critical illness and health plans). Together the presenters have been providing resource information on a variety of topics relating to budgeting for growing families.
Topics of Discussion
Life Insurance, Health Plans and Living Benefits
Registered Education Savings Plans (RESP)
Retirement Savings Plans (RSP)
Maternity and Parental Leave
How much does a baby cost?
Living on a reduced income
Canadian Child Benefits (CCB)
Birth certificates and SIN numbers
Wills, Power of Attorney, and Personal Directive
Are you planning for your loved ones through RSP's or insurance?
To learn more please visit
budgetingforlife.ca
.