Expecting a baby?
Due to Covid-19 MRU sessions are not available on location. We are now offering Free Remote Sessions.

Click here to Register
.
Are you planning for your loved ones through RSP's or insurance?
To learn more please visit budgetingforlife.ca.
Very informative.  Thank you for your time and information.
- John B
Protecting your loved ones, leaving a legacy
Follow @budgetingforbaby.yyc to stay up to date with parenting tips, book and podcast recommendations, things to do with your new baby/family, information on upcoming classes and more!
Meet The Presenters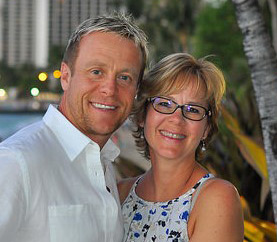 For the past sixteen years, Gordon and Laurie Branden have been offering the Budgeting for Baby class free of charge. They are both licensed sales representatives of Registered Education Savings Plans. Additionally, Gordon is a licensed Security Advisor specializing in Life Insurance, Retirement Savings and Living Benefits (including disability, critical illness and health plans). Together the presenters have been providing resource information on a variety of topics relating to budgeting for growing families. They are proud parents of three adult children and are excited to share the evening with you.